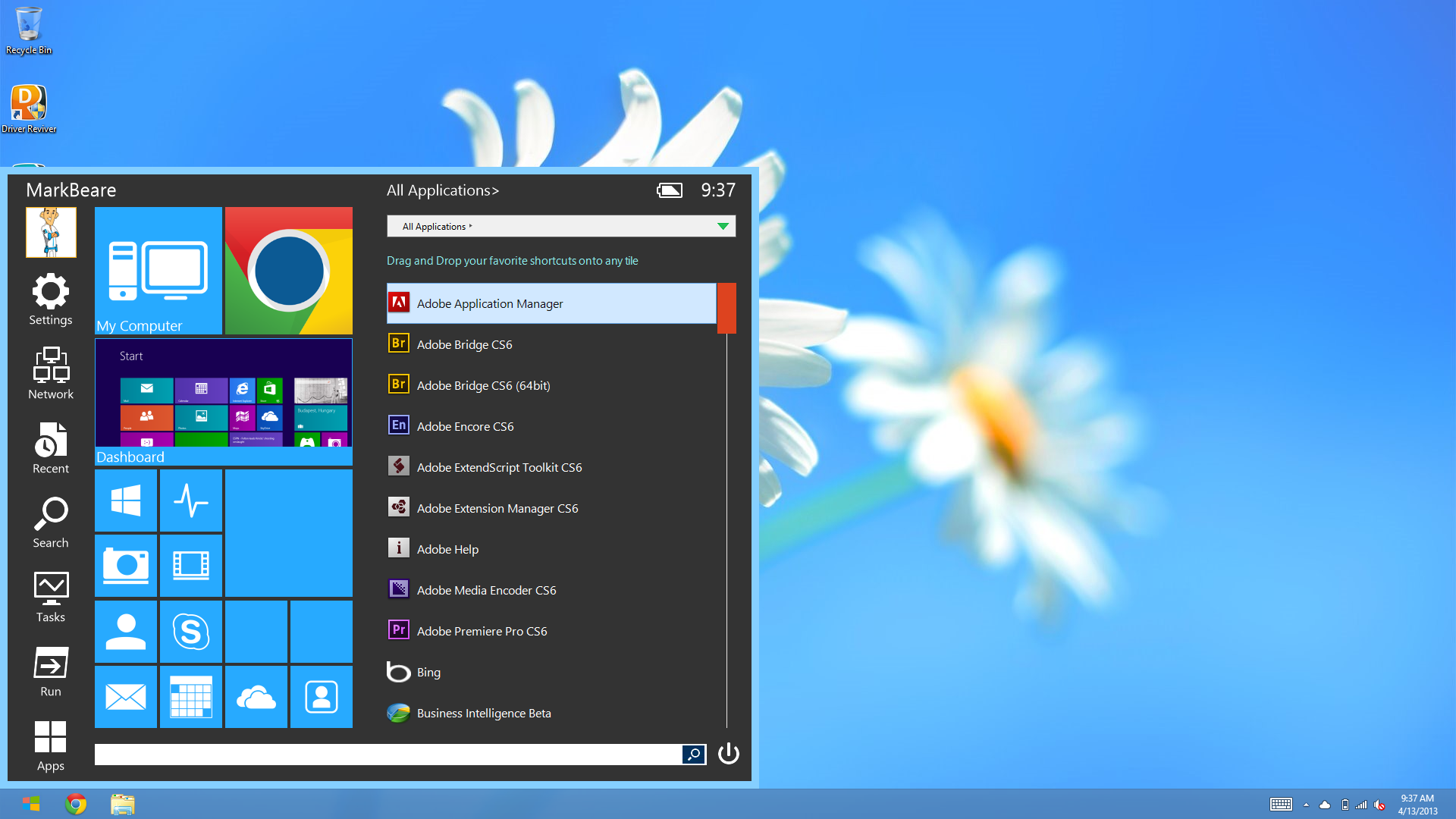 Download Start Menu 8
Start Menu 8 recaptures the navigation structure that you are familiar with from Windows 7. The Windows 8 interface, called Metro, did away with the Start button and replaced it with the flat-paneled menu used on Windows phones and tablets.
Start Menu 8 is a desktop customized tool for Windows users, designed especially to bring back the start button and start menu for Windows 8/8.1.
By offering more flexible operations on start menu, Start Menu 8 enables to customizing new group at the start menu list, users could group any items together to get a quick start, also with a stronger searching engine, a whole disk search would be finished in seconds. It's a suitable Start Menu for Windows 8/8.1 and also multifunctional menu replacement for Windows 7/Vista/XP.
What's new in this version: